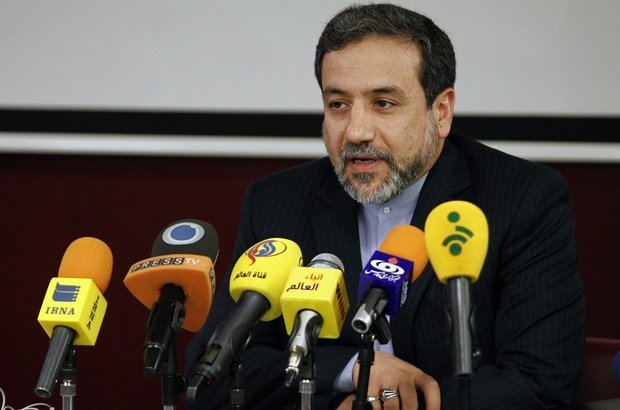 Speaking in a television talk show on Wednesday night, Seyed Abbas Araghchi said that International Atomic Energy Agency (IAEA) has in its report confirmed Iran's full cooperation with the entity based on roadmap, which has enabled the body to release its final evaluation on Possible Military Dimensions (PMD).
He underlined that the report will restrain the Board of Governors from looking for any more excuses to avoid closing the so-called PMD case.
Abbas Araghchi voiced satisfaction with the overall conclusion of a final report by the IAEA director general on the so-called PMD (possible military dimensions) in Iran's nuclear program.
"Therefore, all measures over the past issues have completely concluded and PMD has been left behind," Araghchi said.
No phrase denoting Iran's diversion from its commitments regarding NPT is seen in the report, he said, the agency has also verified Iran's nuclear program in its report.
Although the agency's report contains weak points, its conclusion confirms the peacefulness of Iran's nuclear program, he added.
"We believe that the Board of Governors, which is the decision-making body at the agency, can and should close this (PMD) case on the basis of this report," he stressed.
The agency has also rejected conducting experimental blasts in Marivan, confirming Iran's claim that the issue is baseless, he said.
Responding to a question over the existence of experiment chamber in Parchin in 2000 based on satellite photos, he said that Iran provided the agency with more reliable photos, negating its claims.
His comments came after the IAEA on Wednesday released a much-awaited report, titled "final assessment on past and present outstanding issues regarding Iran's nuclear programme."
Yukiya Amano's report was circulated among member states of the agency's Board of Governors who are scheduled to vote on closing the PMD file in a session on December 15.
The report has confirmed that the agency has no credible indications of suspicious work in Tehran's nuclear activities.
As part of a Road-map signed between Iran and the IAEA in July, the agency is required to finish its investigations about Iran's nuclear activities and submit a report to the Board of Governors by December 15.
The IAEA has been given the role of verifying Iran's commitments under the Joint Comprehensive Plan of Action (JCPOA).
The agreement was officially adopted on October 18, and is going to take effect within the next few weeks.